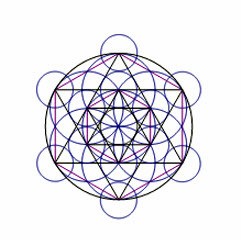 Radionik | Photo: Stannered
Radionik
is a method for using instruments to make a diagnosis and then the energetic way to provide treatment. The foundation of radioniken was the American Albert Abrams (1864-1924), professor of psychiatry at Stanford University. The method was later further developed by other people. Today there are radionik mainly in the UK. This method is similar radiestesin (see this section).
The theoretical foundation of radioniken is that humans, like all other life, is part of a unified energy field. Each individual is surrounded by a special energy field, aura, which in part are of electromagnetic nature. The aura can be divided into different layers, which are associated with different functions in the body. If the energy field is disturbed, it can result in disease symptoms on the physical plane. All diseases, organs and cure has its own frequency or the oscillation rate.
Radionik is a way to diagnose and treat a human being at a distance. This is done using an instrument that is said to act as a detector of these energies, which can measure disturbances in the energy field. A sample from the patient, such as a tuft of hair, placed on stralningsinstrumentet and cause of disease in the living organism is said to be fixed. Then projecting the therapist appropriate treatment energy to the patient in order to restore his health. Some therapists combine radioniken with dietary, homeopathic or otherwise.
An American chiropractor named Ruth Drown developed in the 1930s, a camera through a drop of blood from a human was reported to take pictures of his organs and tissues. She was convicted of quackery in the United States.