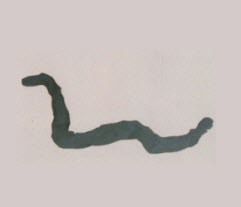 Lüschers color test | Photo: Neuthaler
Lüschers color test
is a method of examining an individual's emotional attitude to the environment.
Lüscher-Psycho Bucket is the registered trade name of Lüschers psychological color test. The Swiss, Max Lüscher, a professor of psychology, presented his color test first time in 1947. Since then it has been used as a psychological test in several countries.
Lüscher test assumes that every color has a psychological root meaning, an assumption that has long found its application in many cultures. An individual's attitude toward different colors - love for some and dislike of others - is a sign of the individual's emotional attitudes to the environment. The study will be possible to measure the unconscious, psychosomatic condition.
The full Lüschertestet contains 73 color cards with different colors and shapes. It takes 43 different choices for something to be inferred from the test. LüscherPsychoskop is a simplified version in which the personal choice to be made on seven different colors and forms images. Based on this selection is made after an analysis of the subject's personal situation.