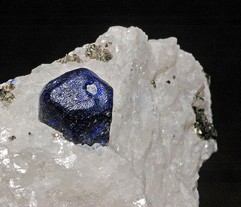 Crystal Therapy | Photo: Géry Parent
Crystals are used in energy balancing purposes and that shamanic power objects.
Quartz crystal is a pointed, six-sided stone, was "color" ranges from milky white to translucent. The clear crystal is called rock crystal. The crystal can sometimes reflect light so that the spectrum arises. Bergkristall release also unhindered through the ultraviolet light. Modern physics has shown that its electronic properties and the part of the day such as radios and computers.
Quartz crystals have thousands of years been used for various purposes in many cultures, including Egypt and in most shamanic cultures, from Australia of Asia to the Americas. According to Navajo Indians legends la gods at creation a small rock crystal in the mouth on them, to give force to their words.
Shamans (medicine men) use various so-called power-ups of her practice, including quartz crystal is considered the strongest. It is said - in contrast to other objects - always show the same characteristics, regardless of the state of consciousness, the shaman is in. The crystal used, for example as a so-called Help spirit and to enhance the vision, the shaman in order to be able to gain insight into the circumstances of the present or future.
In alternative therapeutic context, the quartz crystal to enhance the vitality rhythmic fluctuations by converting it to electromagnetic energy that an enhance life processes. Mounted on the body, such as around the neck, said crystal to enhance resilience, combat stress and harmonize the body's energy. Quartz Aller use today including at that shamanic practice and the
chakras
. By placing crystals and stones of various colors of the
chakras
(energy centers in the body) is considered more color and light to be added to the body's energy field, aura. (See also suggested forms of therapy
chakras
,
Color Therapy
and
Gemstone Therapy
.)