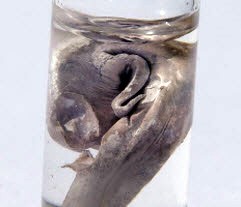 Sodium | Photo: Jurii
Sodium
Approximately one third of total body sodium reserve is stored in bones. The rest is dissolved in the blood and tissue fluid.
Feature: Together with
chlorine
and
potassium
to maintain the fluid pressure and the important electrolyte. It promotes the elimination of carbon dioxide and has an alkalizing effect on acid-base balance. It has a relaxing effect on muscles and promotes the secreting of stomach acid.
Consequences of failure: In case of very strong heat can be through sweating lose so much salt that it leads to heat stroke. In less drastic cases, there can be lowered blood pressure, fatigue, cramps, nausea, dizziness and vomiting. Dysfunctions are not common. Significantly more often occurs over dosages.
Recommended daily dose: 1000-2000 mg.
Symptoms of overdose: See "potassium-sodium balance."
Sources: Sea salt. Normally, the need completely through diet without additional salting of the food.