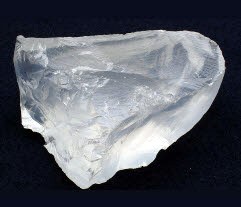 Lithium | Photo: Eurico Zimbres
Lithium
Function: Lithium has a regulatory effect on potassium-sodium balance. Its function is otherwise scantily explored. In psychiatry used lithium (in large toxic doses) for the treatment of manic-depressive psychosis.
Consequences of failure: Disturbances of potassium-sodium balance (see section on this). Depression.
Recommended daily dose: Not a solid team and the daily requirement is unknown.
Symptoms of overdose: Neurological disorders and fatigue.
Sources: thyme, kelp and sea salt.