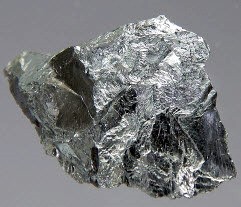 Chromium | Photo: Jurii
Chromium
1957 researchers found that chromium is part of a substance that regulates the organism's tolerance of sugar. This blood sugar regulator was called GTF (glucose tolerance factor). Chromium is stored in the liver in the form of GTF. In ionic form, there is in all cell nuclei and the cell outer sides.
Function: The intake of sugar increases blood chromium concentration in parallel with the amount of insulin. This phenomenon does not occur in a diabetic. The insulin is completely inactive until it comes into contact with chromium in the cell exteriors. Chromium is built into the insulin molecule which becomes biologically active. Even ögonlinsens state is dependent on chromium. During pregnancy, the chromium is necessary for normal fetal growth. It prevents arteriosclerosis, and GTF increases the organism's tolerance to alcohol.
Consequences of failure: Chromium deficiency is probably a contributing factor in diabetes and hypoglycemia. Other possible consequences of a failure condition is cataracts, heart disease, atherosclerosis and disorders of fetal development.
Recommended daily dose: Not a solid team, but the need is probably 0.1 to 0.2 mg.
Symptoms of overdose: Chrome is largely non-toxic, but in large overdoses can cause kidney and liver damage, cancer and allergies.
Sources: brewer's yeast, molasses, wheat germ, sugar cane, black pepper, liver, cheese and whole grains.