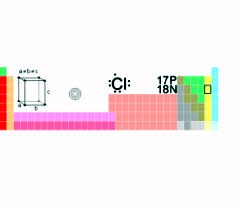 Chlorine | Photo: Paginazero
Chlorine
Chlorine, dissolved in the form of ions, are found together with
sodium
in all organic liquids, especially outside the cells. Its main task is to maintain fluid pressure in the blood plasma and tissue fluid.
Feature: Chlorine is a major component of gastric acid and is a prerequisite for the red cell's ability to transport carbon dioxide. It stimulates the liver's detoxifying functions.
Consequences of failure: Digestive disorders and disorders of the electrolyte. Deficiency is very rare, except in prolonged vomiting when large amounts of stomach acid is lost. Since chlorine is a constituent of table salt is far more common overdoses.
Symptoms of overdose: Heart problems.
Sources: Meat, dairy products, tomatoes, celery, kale and dates. The source that contains mostly salt.